Department Profile
---
Department Profile
Business education is that area of education which develops the required knowledge, skills, and attitudes for successful handling of Trade, Commerce and Industry. Management education should not only just equip a student with technical skills and expertise, but also develop the right attitude. Management and Administration are the driving forces of business which help organization to attain their goals. Throughout the study of BBA, students can get complete information about Marketing, Sales, Human Resource, and Finance etc. It not only provides theoretical knowledge but also practical knowledge through projects, internships and industrial visits.

In today's world there is a lot of competition in the employment market with the best positions being given to those who are well qualified. As a result, pursuing the right degree is very important. BBA is one such degree that offers complete knowledge about business and principles of management. It is a degree that is very highly valued especially among those students who are looking for a leadership position.

COURSES INCEPTION
Cauvery college for women is the forerunner in commencing BBA programme Affiliated to the Bharathidasan University on 30.7.1987. Our department is elevated as Research department constituting 5 Doctorates and 1 Pursuing Ph.D.

Course Year of Establishment
· BBA 1987
· Ph.D 2018

CONTACT US : bba@cauverycollege.ac.in
Vision & Mission
---
Vision & Mission
VISION
Our vision is to provide academic excellence and developing self-reliant individuals to endow with skilled man power.
MISSION
To promote academic excellence by adopting customized learner focused methodologies.

To develop self-reliant and competent women by tapping and nurturing their potential through curricular and extracurricular activities.

To provide skilled Manpower by imparting in depth knowledge and keeping abreast with changing trends in Business.
Programmes Offered
---
Programmes Offered
B.B.A.,

Ph.D., - Management
Faculty Profile
---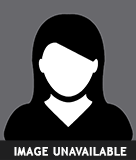 Dr. J. Tamilselvi,MBA, M.Phil., D.CO-OP., M.Com., MDIA, NET(COM. &MGT.), SET (COM.), Ph.D
Professor & Head
tamilselvi.bba@cauverycollege.ac.in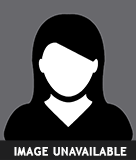 Dr.S.Thamarai selvi,MBA. MA (PM& IR) M.Phil., Ph.D
Associate Professor
thamaraiselvi.bba@cauverycollege.ac.in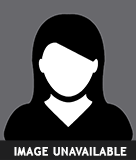 Dr.M.Neela,BBA.,M.Com., MBA.,MHRM M.Phil., PGDCA., NET(Commerce & Management), SET (Commerce & Management ), Ph.D(Commerce).,
Associate Professor
neela.bba@cauverycollege.ac.in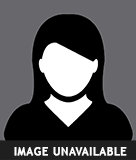 Dr.A.Sivaranjani,M.Com., MBA.,M.Phil., PGDCA, Ph.D
Associate Professor
sivaranjani.bba@cauverycollege.ac.in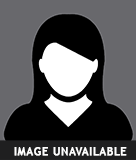 Dr.M.Gayathri,M.Com., MBA., MHRM., M.Phil., Ph.D. SET (COM. &MGT), NET (COM.)
Associate Professor
gayathrim.bba@cauverycollege.ac.in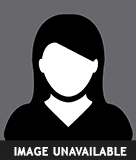 Ms.P.Thangamani,B.Com., MBA., M.Phil
Assistant Professor
thangamani.bba@cauverycollege.ac.in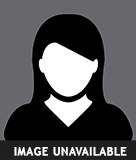 Ms.A.Suganya,MBA.,M.Phil
Assistant Professor
suganya.bba@cauverycollege.ac.in
Rank Details
---
DEPARTMENT OF BUSINESS ADMINISTRATION
Seminars, Conference and Workshop
---
Department of BBA
S.NO.

CONFERENCE

TITLE

DATE

1

NATIONAL WORKSHOP

NATIONAL WORKSHOP ON DEVELOPING

01.03.2018 & 02.03.2018

HIGH QUALITY RESEARCH SKILLS

2

NATIONAL SEMINAR

CONTEMPORARY TRENDS IN THE AVENUES OF

Sep-13

COMMERCE AND MANAGEMENT

3

WORKSHOP

THE CHALLENGES OF MANAGEMENT IN

Jul-09

THE ERA OF GLOBAL CRISIS

4

NATIONAL SEMINAR

EMERGING PARADIGM IN FINANCIAL SERVICES

Apr-07

5

NATIONAL WEBINAR

FACULTY TO ADMINISTRATOR

08.05.2020

6

NATIONAL WEBINAR

THE ART OF STORYTELLING IN ACADEMIC WRITING

09.05.2020

7

NATIONAL WEBINAR

PERSONALITY DEVELOPMENT THROUGH THE PATH OF YOGA

10.05.2020

8

National E-Quiz

BIZ-QUIZ

25.05.2020 to 27.05.2020

9

5 Day National Level Webinar

5 DAY NATIONAL LEVEL WEBINAR ON EDUCATION
IN COVID 19: CHALLENGES AND OPPORTUNITIES

20.07.2020 to 24.07.2020
Financial Assistance
---
Department of BBA
S.No.

Title of the project

Name of the
Principal Investigator/
Co-Investigator

Year of
Sanctioned

Amount
Sanctioned

Period

Duration
of the
project

Name of the
Funding Agency

Type
(Government/
Non-Government)

1

National Seminar on
Impact of National
Educational Policy 2020
on Higher Education

Dr.M.NEELA

2023

99,000

16.02.2023

One Day

ICSSR

Government