Department Profile
---
Department Profile
Course Year of Inception
M.Sc - Food Service Management and Dietetics 1998
B.Sc – Nutrition and Dietetics 2015

Nutrition is the intake of food, considered in relation to the body's dietary needs. Dietetics has a strong emphasis on public health and a commitment to educate all people about the importance of making proper dietary choices. Nutrition and Dietetics is the corner stone for the national development. Food service management focuses on managerial aspects in various food service sectors.
ABOUT THE DEPARTMENT
The Department offers an excellent atmosphere for students to learn and acquire the necessary skills. The Department has qualified and experienced faculty members and well equipped laboratories. The thrust area of the Department is Diet counselling and nutrition education to the society through diet counselling cell as community development programmes.
INTERNSHIP LINKAGES
UG – Dietary Internship at Multi Speciality Hospitals.

PG – Dietary Internship at Indian Dietetic Association (IDA) recognised Hospitals.

PG – Catering Internship
Commercial Food Service Sector and Non - Commercial Food Service Institutions
CERTIFICATE COURSES
Depending on the needs and interests of the students certificate courses offered for the skill development of students are
1.Principles of Interior Design
2.Child Development
3.Food Preservation

CONTACT US : fsm@cauverycollege.ac.in
Vision & Mission
---
Vision & Mission
VISION

To strengthen and integrate academic excellence, ethical values and social responsibility to develop a healthy nation by imparting skill based knowledge, professional competency and entrepreneurial skills.

MISSION
To have a breath of knowledge across the subject areas of Nutrition and Dietetics.

To professionally enrich the students for successful career in Academia, Industry and Research.

To promote and inculcate self-reliance, social relevance, sound value system and code of professional practice among students.
Programmes Offered
---
Programmes Offered
B.Sc., Nutrition & Dietetics

M.Sc., Food Service Management & Dietetics
Faculty Profile
---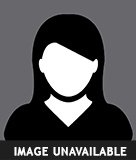 Ms.B.Thanuja,M.Sc., M.Phil., SET
Associate Professor and Head
thanuja.fsmd@cauverycollege.ac.in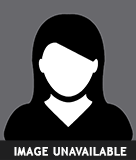 Ms.S.Fathima,M.Sc., NET
Assistant Professor
fathima.fsmd@cauverycollege.ac.in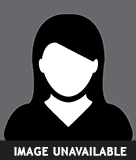 Ms. V. Ramya,M.Sc., M.Phil., SLET
Controller of Examinations Assistant Professor
ramya.fsmd@cauverycollege.ac.in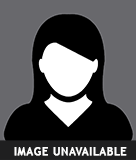 Ms.M.Vinothini,M.Sc., M.Phil., SET
Assistant Professor
mvinothini.fsmd@cauverycollege.ac.in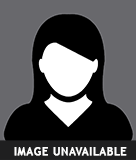 Ms.E.Agalya,M.Sc., M.Phil.,
Assistant Professor
eagalya.fsmd@cauverycollege.ac.in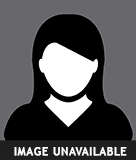 Ms. T.R. Revathi,M.Sc., NET
Assistant Professor
trrevathi.fsmd@cauverycollege.ac.in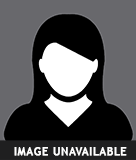 Ms. C. Nivetha,M.Sc.,
Assistant Professor
niveethac.fsmd@cauverycollege.ac.in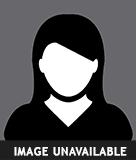 Ms.N.Ganga Devi,M.Sc., M.Phil., SET
Assistant Professor
gangadevin.fsmd@cauverycollege.ac.in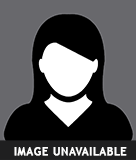 Ms.R.Arthy,M.Sc.,
Assistant Professor
arthyr.fsmd@cauverycollege.ac.in
Rank Details
---
DEPARTMENT OF FOOD SERVICE MANAGEMENT AND DIETETICS
Seminars, Conference and Workshop
---
Seminars, Conference and Workshop
DEPARTMENT OF FSM & D
DATE

NATIONAL / INTERNATIONAL

TOPIC

19.12.2012 & 20.12.2012

National Seminar

Workshop Cum Training on
"Career and Business Prospects in Food Processing"

26.09.2019 & 27.09.2019

State Level Organized by Patent Information Centre,
Tamilnadu State Council for Science and Technology,
Govt.of Tamilnadu.
In collaboration with
Cauvery College for Women (Autonomous),
Trichy-18.
Department of Biotechnology,
Department of Food Service Management and Dietetics
and
Internal Quality Assurance Cell


A Two Day State Level Workshop on
"Intellectual Property Rights"
Financial Assistance
---
FINANCIAL ASSISTANCE
DEPARTMENT OF FOOD SERVICE MANAGEMENT AND DIETETICS
NAME OF THE
FACULTY

NAME OF THE
STUDENT

TITLE OF THE PROJECT

FUNDING AGENCY

DURATION

AMOUNT
SANCTIONED (Rs.)

STATUS

Ms.S.Agalya

A. Karthika
21224009

Development and evaluation of
edible wrapper using fruit pulp

TNSCST
Student Project Scheme

2022-2023

7500/-

Completed

Ms.R.Athilakshmi

S.Renga Priya
P 06450012

Dietary pattern of diabetic subjects
and its effects on their diabetic and
nutritional status

TNSCST
Student Project Scheme

2007-2008

5000/-

Completed

Ms.R.Athilakshmi

N.Dulcy Thangam
P 04450003

Nutritional adequacy in sports persons

TNSCST
Student Project Scheme

2005-2006

5000/-

Completed