Department Profile
---
Department Profile
Biotechnology is a broad discipline which deals with various techniques employing biological processes, organisms (Microbes, plants and animals), cells or any biological material for a multitude of applications. The undergraduate course (B.Sc., Biotechnology) is aimed at providing a glimpse of all basic concepts that can be applied across various fields of biological sciences.

The students are exposed to the major biotechnological practices hands on during this tenure. The syllabi are framed in such a way so as to facilitate the students to face and get through joint entrance exams. Upon completion of this degree, the students have great avenues where they can opt for higher studies, jobs in various industrial sectors and they can also take up research in both India and abroad.

The department of Biotechnology was established in the year 2005. It is the youngest and vibrant department in the institution. Since its inception, the department has shown exponential growth with many accolades in curricular and co-curricular activities. The Department functions with eight well qualified faculties and a fully equipped laboratory suitable for performing various biotechnological experiments.

The department has an academic club named after the eminent scientist Bolivar. The Bolivar club organises frequent invited lectures in different scientific topics by various scientists and academicians with expertise in various aspects of Biology. The department students have obtained 62 university ranks till date and each year they have secured the University First Rank till 2018 and eight students have received Gold medals.

Despite of being the youngest department, we have attracted financial support of approximately Rs. 19.5 Lakhs from different esteemed funding agencies like Indian Academy of Sciences, Bengaluru, Indian National Academy, New Delhi and National Academy of Sciences, Allahabad. The department students and staff actively take part in various academic activities like seminars, conferences, workshops etc., across the country.

Our students have been placed in various companies through campus placement and many of our students went to pursue their higher studies like Masters and Doctoral degree. The department strongly motivates the students towards research and higher studies by providing such an ambience so as to facilitate learning in all possible ways.
Click here to view the video regarding Alumna meet: https://youtu.be/bha7brsJA8Y
CONTACT US : bt@cauverycollege.ac.in
Vision & Mission
---
Vision & Mission
VISION
To educate a broad range of basic lab skills applicable to biology and biotechnology.

Make the students to know and understand broad range of basic biological concepts and can apply and analyses these in at least one specialty area.

Make the students to generate hypothesis, design approaches to test them and interpret the data from those tests to reach valid conclusions.

To develop the ability to place their own works in a broader scientific context.
MISSION
To produce ambitious, creative graduates who are interested in continuing their education in biosciences.

Make the students to read and critically evaluate the original scientific literature.

To produce responsible biotechnology professional to fulfill the employment and research needs in the biotechnology industry.

Enhance the student's ability to integrate their acquired computer and biosciences knowledge and skills to investigate and solve biological problem.

To create opportunities for placement in leading industries through Internships.
Faculty Profile
---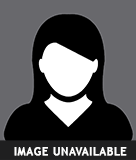 Dr. R. Rameshwari,M.Sc., M.Phil., Ph.D., SET.,
Associate Professor & Head
rameswari.bt@cauverycollege.ac.in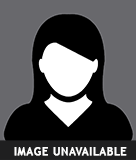 Ms. P. Ilamathy,M.Sc., M.Phil.,
Assistant Professor
ilamathy.bt@cauverycollege.ac.in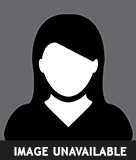 Ms. R. Nevetha,M.Sc., M.Phil.,
Assistant Professor
nevetha.bt@cauverycollege.ac.in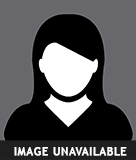 Dr. R. Uma Maheshwari,M.Sc., M.Phil., PGDB., Ph.D.,
Assistant Professor
umamaheswari.bt@cauverycollege.ac.in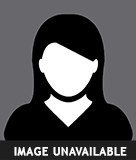 Ms. P. Jenifer,M.Sc., M.Phil., PGDB., SET.,
Assistant Professor
jeniferp.bt@cauverycollege.ac.in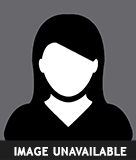 Dr. M. Keerthiga,M.Sc., M.Phil., Ph.D., SET
Assistant Professor
keerthigam.bt@cauverycollege.ac.in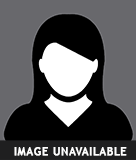 Ms.P.Dharani,M.Sc(BT)
Assistant Professor
dharani.bt@cauverycollege.ac.in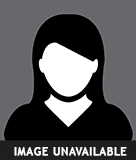 Ms.S.Arthi,M.Sc., M.Phil
Assistant Professor
arthi.bt@cauverycollege.ac.in
Seminars, Conference and Workshop
---
Seminars, Conference and Workshop
DEPARTMENT OF BIOTECHNOLOGY
Name Of Activity (Seminar/Conference /
Lectureseries/Workshop/Training Program)

Title Of Activity

Date

Funding Agency

Amount Sanctioned
(Rs.)

Lecture Workshop

Advances in Biosciences
(Adbis 2k18)

Sep 27 -29,2018

Iasc.,Bangalore,
Insa, New Delhi, Nasi, Allahabad

1,79,250

Lecture Workshop

Prospects and Retrospects in Microbial Technology

Feb 17-18,2012

Management

25,000

Lecture Workshop

Thrust Areas in Life Science(Tails 2012)

Jan 31-Feb 2, 2013

Iasc., Bangalore, Insa, New Delhi, Nasi, Allahabad

1,87,000


Internship Programme

Inspire

July 31-Aug 4, 2013

Dst, New Delhi

9,75,000

Lecture Workshop

Advances in Biology
(Adbio 2014)

Sep 10-12, 2014

Iasc., Bangalore, Insa, New Delhi, Nasi, Allahabad

2,17,000

Lecture Workshop

Current Developments
in Biology, Biotechnology and Evolution
(Bioevolve 2016)

Sep 26-28, 2016

Iasc., Bangalore, Insa, New Delhi, Nasi, Allahabad

2,01,163

Lecture Workshop

Modern Trends in Biology
(Mtb 2017)

Sep 21- 22, 2017

Iasc., Bangalore, Insa, New Delhi, Nasi, Allahabad

1,67,500

Lecture Workshop

State Level Technical Workshop on IPR

Sep 26 – 27, 2019

Tamil Nadu State Council for Science and Technology,
Chennai

50,000/-

Lecture Workshop

Thrust Areas in Biosciences (TAB 2k22)

Feb 22-23, 2022

IASC., Bengaluru, INSA, New Delhi, NASI, Allahabad

1,46,500
Financial Assistance
---
Department of Biotechnology
Seminars/Workshops/Trainings Organized
NAME OF ACTIVITY

TITLE

DATE

FUNDING AGENCY

AMOUNT SANCTIONED
(Rs.)

Lecture Workshop

Prospects and Retrospects in Microbial Technology

Feb 17-18,2012

Management

25,000

Lecture Workshop

Thrust Areas in Life Science(TAILS 2012)

Jan 31 - Feb 2, 2013

IASC., Bengaluru, INSA, New Delhi, NASI, Allahabad

1,87,000

Internship Programme

INSPIRE

July 31-Aug 4, 2013

DST, New Delhi

9,75,000

Lecture Workshop

Advances in Biology (ADBIO 2014)

Sep 10-12, 2014

IASC., Bengaluru, INSA, New Delhi, NASI, Allahabad

2,17,000

Lecture Workshop

Current Developments in Biology, Biotechnology
and Evolution (BIOEVOLVE 2016)

Sep 26-28, 2016

IASC., Bengaluru, INSA, New Delhi, NASI, Allahabad

2,01,163

Lecture Workshop

Modern Trends in Biology(MTB 2017)

Sep 21- 22, 2017

IASC., Bengaluru, INSA, New Delhi, NASI, Allahabad

1,67,500

Lecture Workshop

Advances in Biosciences (ADBIS)

Sep 27- 29, 2018

IASC., Bengaluru, INSA, New Delhi, NASI, Allahabad

1,79,250

Lecture Workshop

Thrust Areas in Biosciences (TAB 2k22)

Feb 22-23, 2022

IASC., Bengaluru, INSA, New Delhi, NASI, Allahabad

1,46,500

Technical Workshop

State Level Technical Workshop on IPR

Sep 26 – 27, 2019

Tamil Nadu State Council for Science and Technology,
Chennai

50,000

Fellowship

Young Scientist Fellowship

2019 - 2020

Tamil Nadu State Council for Science and Technology,
Chennai

36,450



Minor Projects
NAME OF THE FACULTY

TITLE OF THE PROJECT

FUNDING AGENCY

DURATION

AMOUNT SANCTIONED(Rs.)

STATUS

Ms R. Rameshwari

Low cost production of biodegradable polymer
(polyhydroxyalkanoate using oil contaminant as substrate)

UGC

2014-2016

3,05,000

Completed

Ms R. Nevetha

Solvent Accessibility Studies on Protein DNA Complexes

UGC

2017-2019

75,000

Completed